The Appletime Stage is the focal point of the downtown event area during the Apple Festival.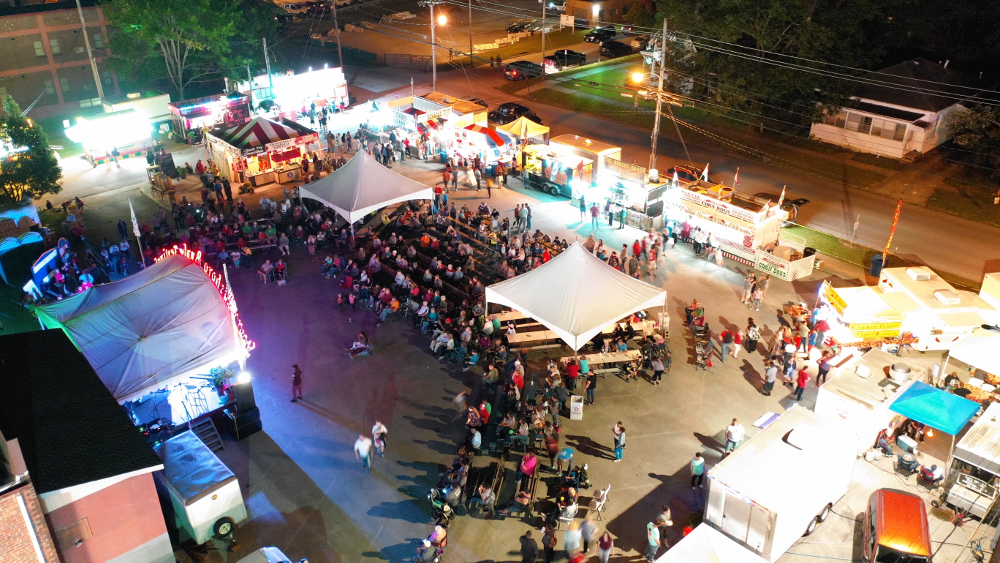 In the spirit of a true street festival, all Appletime Stage events are provided free of charge to all festival visitors. Bench seating is available or bring your lawn chair to really sit back and enjoy the entertainment. With a wide variety of music, you are sure to enjoy an evening at the Murphysboro Apple Festival.
All concessions will be open, as well as the Kiwanis General Store and the Appletime Bakery.
---
Schedule
Apple Pie & Apple Butter Contest
Champion Auction
TBA
Join us Thursday night on the Appletime Stage as we auction off our Champion Apple Pies and Apple Butters. Meanwhile, TBA will be performing between sales and will continue after the Auction ends.
2021 Entertainment Highlights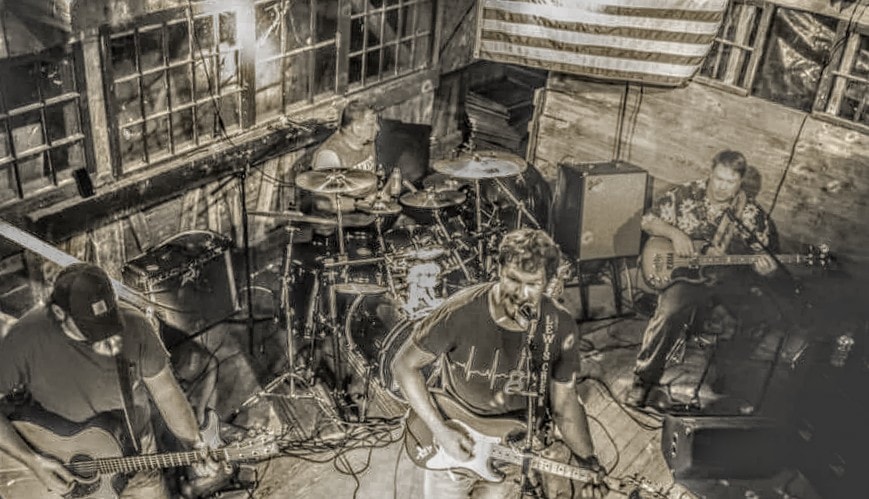 Lewis Creek, from their official website: "New Country? That stuff's on the radio. Turn it on, blast it. Real country? There's the rub. We can't get enough. No really, that's why we started this group, to play the good stuff. The dying breed is one we don't want to see go just yet, and in fact, we want to see 'em back in a bad way! The way we see it, it's not the age of the song that really makes it, but the style. To us, there's nothing like going and seeing a live band playing good Country music. The Bass rattling your teeth, sawdust flying from the drums, a singer that doesn't make every note sound like a pop song, and guitars that melt faces. Don't get us wrong, we like to play loud, but that also covers up mistakes and washes out the rest, especially in smaller buildings. That's why we like to have the capacity to give it all, but the sense to not blow out the windows! We write our own and stick mainly to what we grew up with. Johnny Cash, Waylon Jennings, Merle Haggard, you get the point."