Due to COVID-19 crowd restrictions, the Children's Pet & Hobby Parade is postponed until 2021.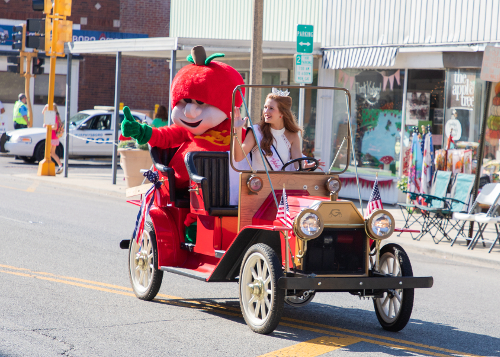 Affectionately know as the "Kiddie Parade", children may participate in this very popular event in a variety of ways. Decorated bicycles, tricycles, or wagons; pet and owner dressed in costume; and family built floats to match the Apple Festival's theme are a small example of what can be done by participants.
THEME: TBA
EVENT CHAIR: Jeannie Etherton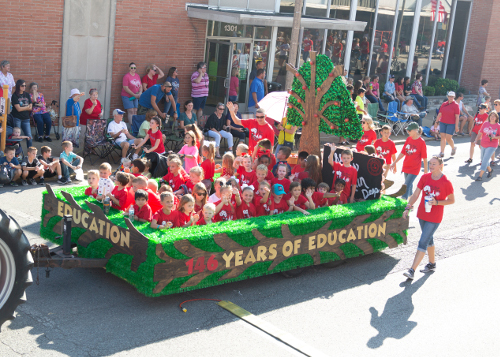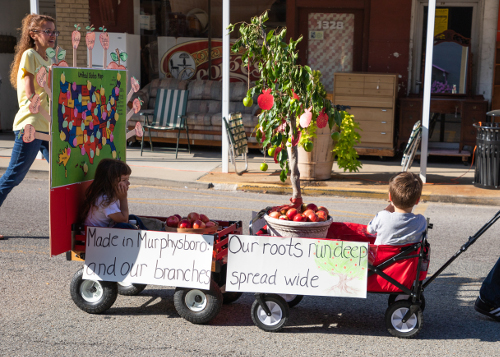 Five prizes will be awarded in each of the six (6) categories with First Place receiving a Plaque and Second Place, Third Place, and Honorable Mentions (2) receiving Ribbons:
Parade Theme
Best Pets
Best Decorated Bicycles
Miscellaneous
Kid Built Float with Help of Parents
Float Built by Parents for Kids
Awards will be given out after the parade until 5:30 PM at the corner lot of North 9th and Walnut Streets. Thereafter, they will be available to pick up from the Murphysboro Apple Festival Headquarters, located at 110 S. 14th St.
---
2019 Results
Bicycles
Claire Green
Isabella Hanson
Elliot & Ayers - Integrity & Chivalry
Pets
Murphysboro Middle School Science Club & Dani
Alexis & Faith - Bethany & Bo
Zeb Hanson & Genesis
Parade Theme
Sylas & Knox
Miscellaneous
The Smith Toys - Rich, Carrie, Elijah & Joshua Smith
Kid & Parent Built Float
Jones Family
Organization Built Float
Carruthers & GJAL Schools
Immanuel Lutheran School
St. Andrew School
Honorable Mention: Kids Day Out
Best Overall Float