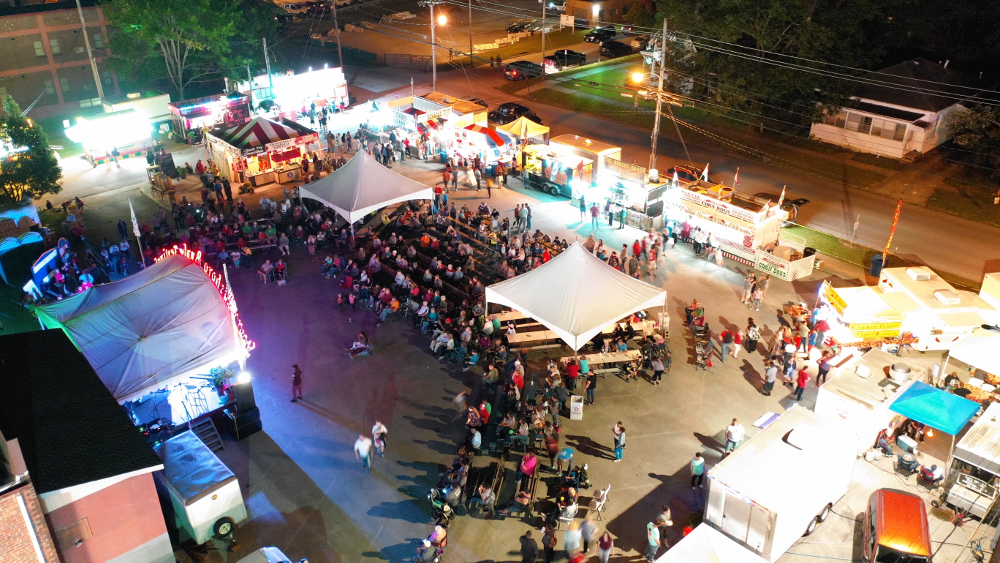 The Appletime Stage is the focal point of the downtown event area during the Apple Festival.
In the spirit of a true street festival, all Appletime Stage events are provided free of charge to all festival visitors. Bench seating is available or bring your lawn chair to really sit back and enjoy the entertainment. With a wide variety of music, you are sure to enjoy an evening at the Murphysboro Apple Festival.
All concessions will be open, as well as the Kiwanis General Store and the Appletime Bakery.
---
Appletime Stage Entertainment Schedule
Wednesday
5:30pm - 6pm / Opening Ceremony
6pm - 10pm / Faith & Family Night
Thursday
5:30pm - 6:30pm / Apple Pie & Apple Butter Champion Auction
6:30pm - 9pm / Lewis Creek
Event Partners:
Friday
10am - 1pm / Senior Day Events
5pm - 6:30pm / TBA
7pm - 10pm / Downstate Music Company
Event Partners: Jackson County Abstract & Title Guarantee Co. & River Radio
Saturday
1pm - 3pm / TBA
4pm - 6pm / TBA
7pm - 10pm / We Got It Covered
Event Partners: Reed, Heller & Cannell, Attorneys at Law
About the Artists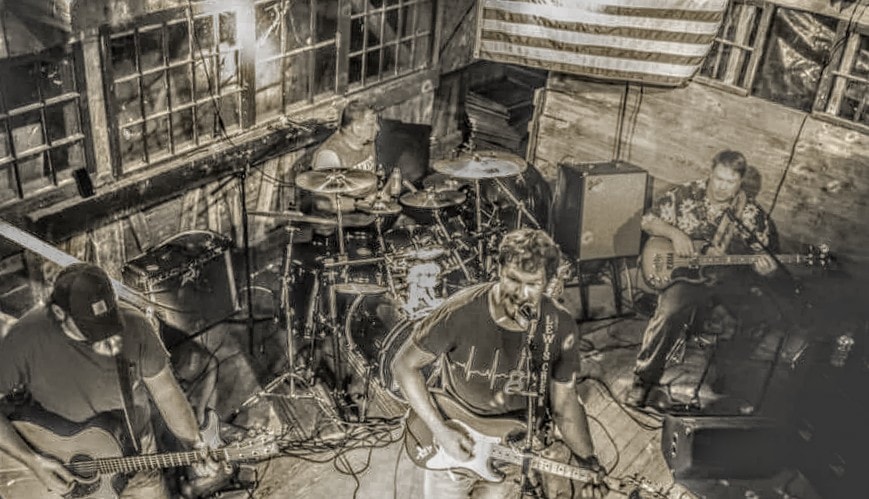 Lewis Creek made their Apple Festival debut in 2021 and drew our largest Thursday night crowd ever! We're pleased to have them return for an encore performance. Covering great Classic Country with voice and soul like Merle Haggard, Waylon Jennings, and Johnny Cash, you won't hear many bands play like this anymore! Make sure to wear your dancing shoes and brush up on your two step.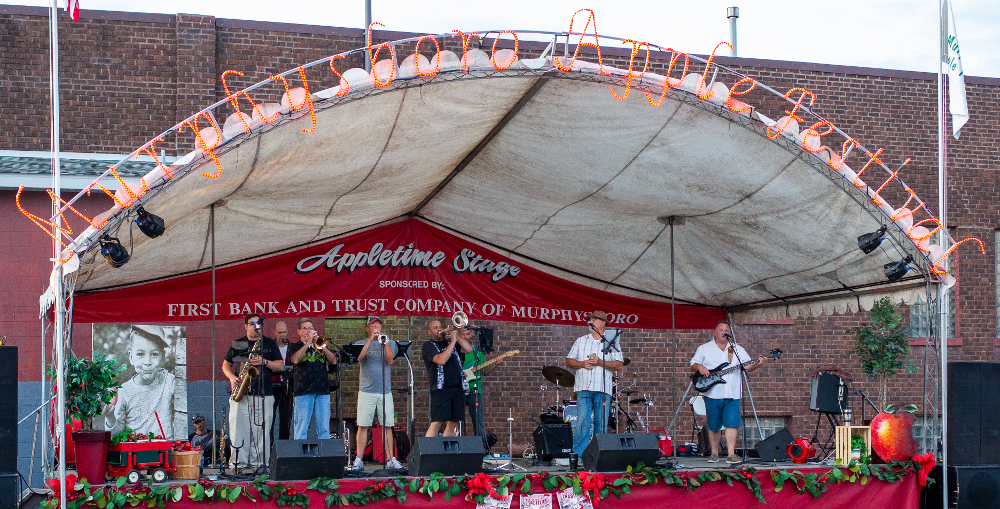 Downstate Music Company are making their return to the Appletime Stage on Friday night! These area favorites describe themselves as a party band for all ages. Featuring horn-driven crowd dance favorites in rock, soul, disco, blues and R&B from today and yesterday. You'll find yourself tapping your feet and singing along!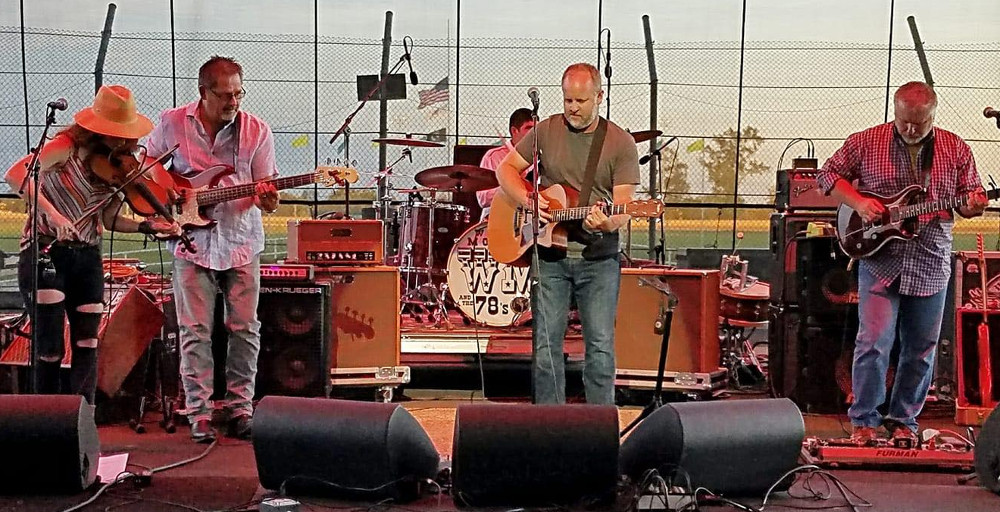 We Got It Covered is returning to the Apple Festival after overwhelming demand! They've built a reputation around the area for their high-energy, sing-along shows, playing everywhere from weddings and wineries to fundraisers and festivals. Song selections include favorites from Classic Rock, Traditional Country, and 90s Country... but definitely NOT Pop Country.