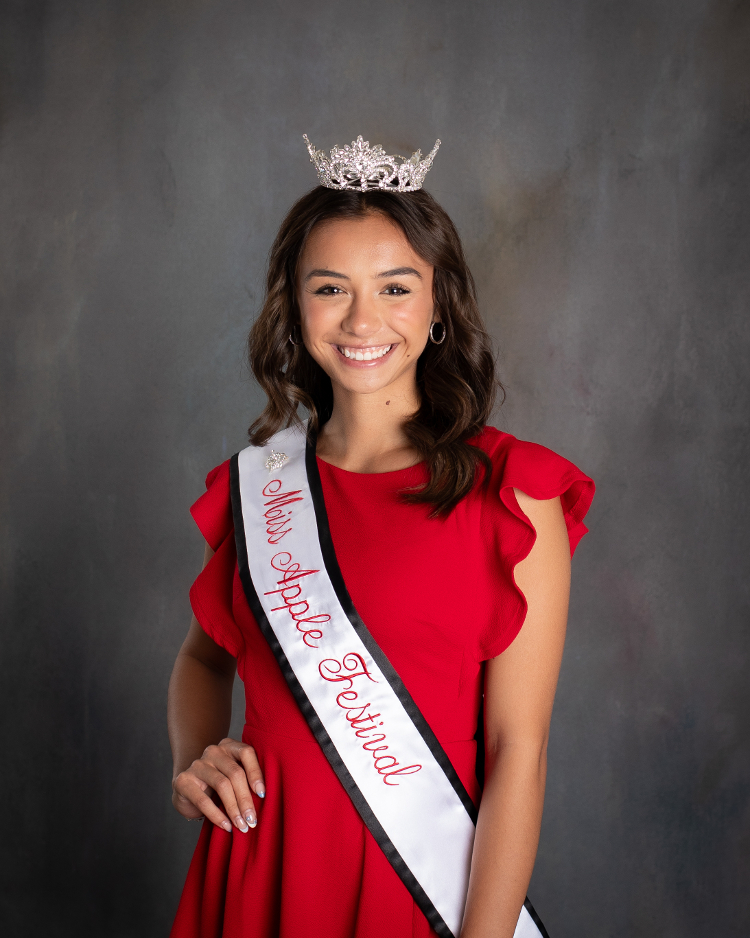 2022 Miss Apple Festival Savannah Neef
Sponsored by Tammy Walker, Broker - Keller Williams Pinnacle
Savannah, 17, is the daughter of Robert & Laurie Neef of Murphysboro
The Miss Apple Festival Scholarship Pageant is one of the oldest and longest-running events of the Murphysboro Apple Festival. Each year, one young lady is chosen to represent Murphysboro and the Apple Festival at several events all across Southern Illinois. THOUSANDS of dollars in scholarship money is awarded every year as well as many other gifts. All contestants attend and participate in several events during the Festival, including the Queen's Tea, entertainment at the Appletime Stage, and Grand Parade.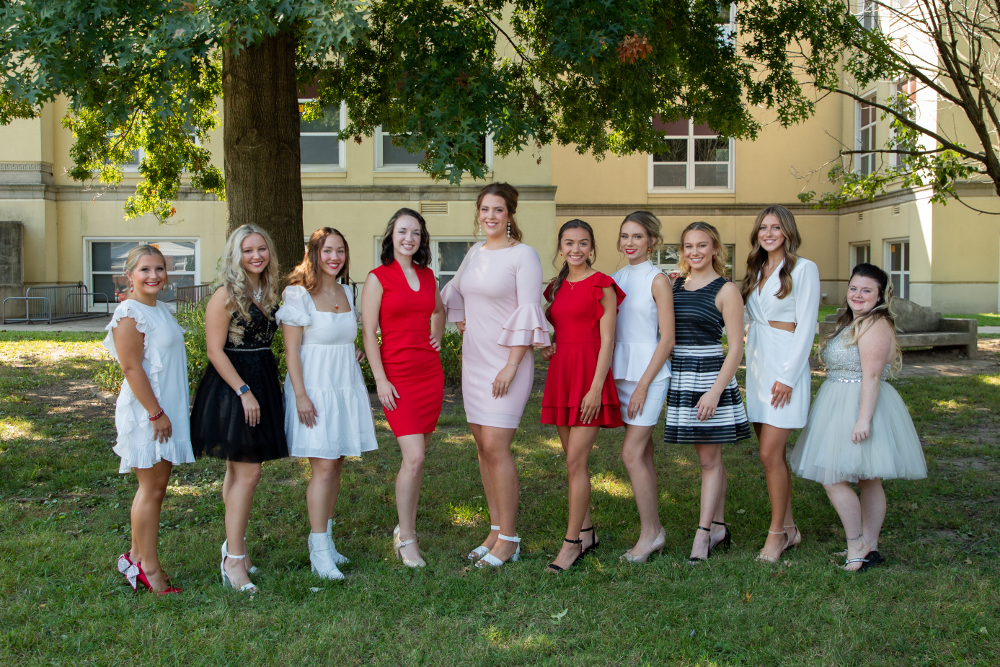 SCHOLARSHIPS
In 2022, the following scholarships were awarded to the top three contestants:
$3,500 awarded to the Queen
$1,000 awarded to the 1st Runner-Up
$800 awarded to the 2nd Runner-Up
Also, we will once again be awarding two additional scholarships!
The Miss Photogenic prize is voted on by you, the public! The contestant with the most votes after the contest has ended will be named Miss Photogenic and be awarded the prize.
Click HERE to be taken to the voting page (Voting is closed!).
*NOTE: Voting is free. You may only vote one time for one contestant. Email verification is required to vote. Email addresses collected will only be used for verification purposes.*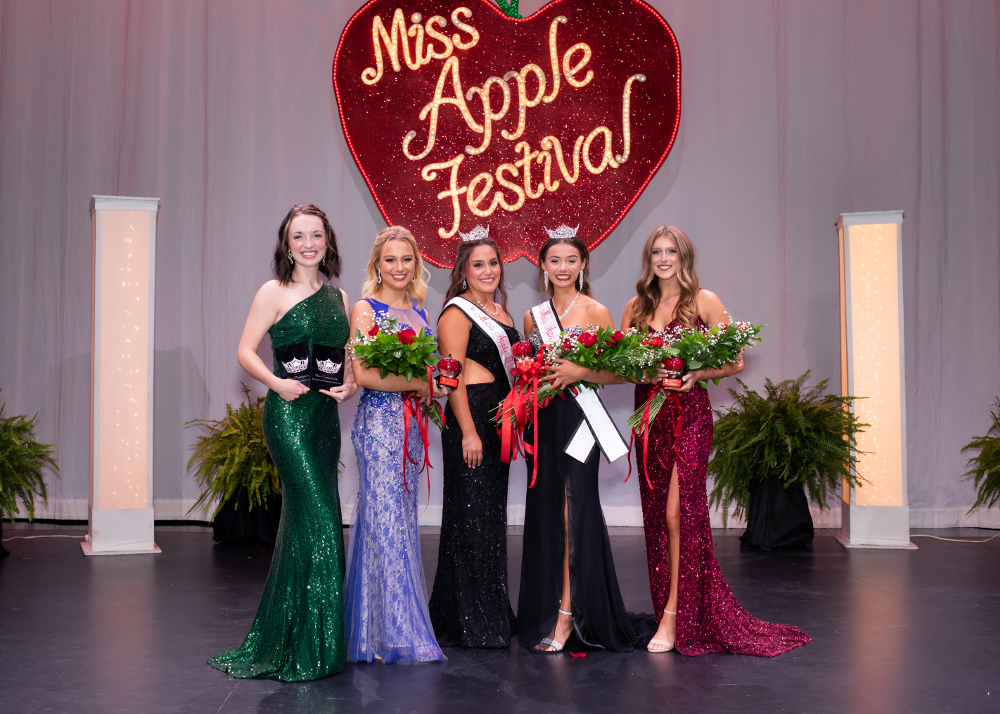 Tickets for the Miss Apple Festival Scholarship Pageant are $8.00 and will be available to purchase online through Eventbrite. Buy early and pick your own seats! Any unsold seats will be available for purchase at the door.
Click HERE to purchase tickets through Eventbrite
---
2023 Miss Apple Festival Runners-Up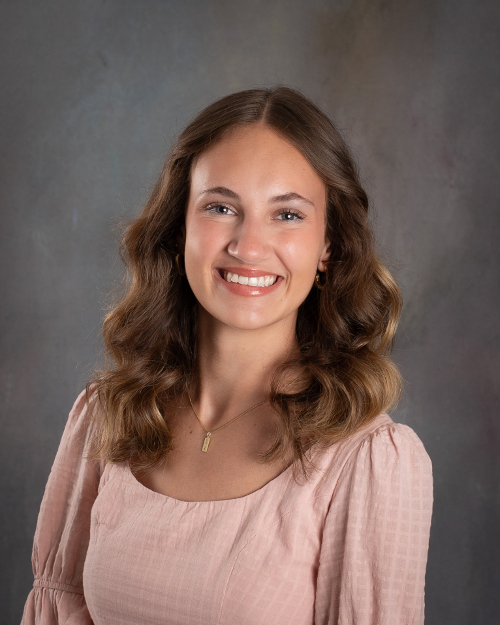 ---
2023 Miss Apple Festival Contestants
Click on each photo to enlarge
Click HERE to vote in the Miss Photogenic contest (Voting is closed!)