The Appletime Show & Shine is teaming up with Murphysboro Cruise Nights in 2021! Held on Saturday, September 4th, the Show & Shine Crew will be on hand to award our favorite vehicles in addition to the monthly Cruise Night awards.
**UPDATE: DUE TO RAIN, SEPTEMBER'S CRUISE NIGHT HAS BEEN CANCELED. WE HAVE RESCHEDULED SHOW & SHINE AWARDS PRESENTATION FOR THE NEXT CRUISE NIGHT - SATURDAY, OCTOBER 2ND.**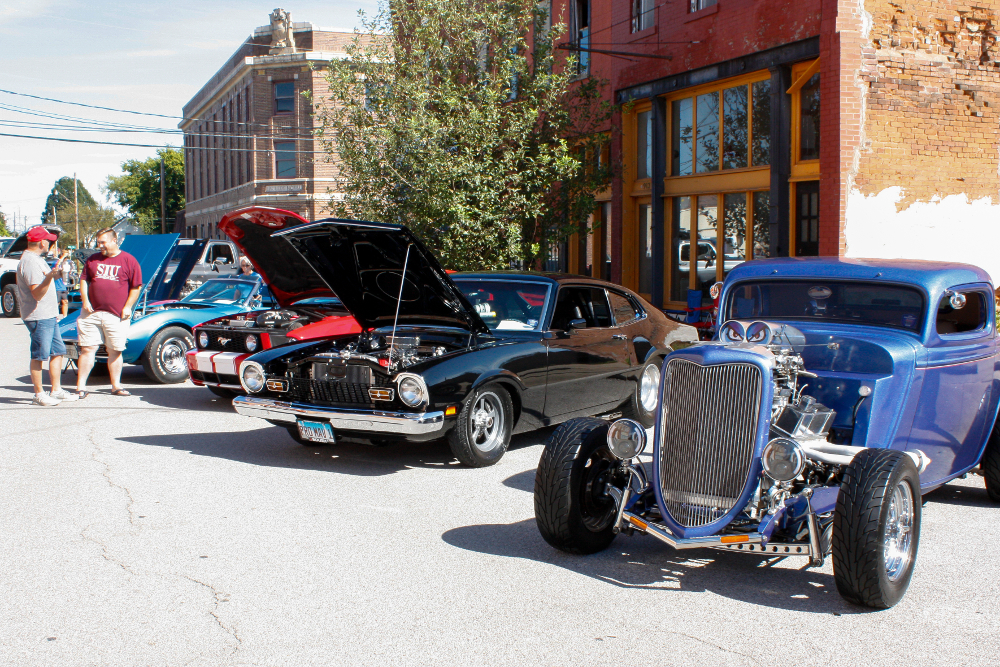 Awards
Mayor's Choice
Miss Apple Festival Queen's Choice
Captain Applesauce's Choice
You can expect Raffles, 50/50 Cash Drawing, Live D.J., and giveaways. Big Muddy Fryer's will be on hand serving food, and Cummare's and Brews Brothers Taproom will also be open for food and drinks.
---
2019 Awards
Best in Show
Clyde Shafer of Metropolis, IL - 1977 Chevy Scottsdale 4x4
Mayor's Choice
Elmer Ellis of Vergennes, IL - 1936 Plymouth P2 Coupe
Miss Apple Festival Queen's Choice
Jerry Bodendieck of New Athens, IL - 1936 Chevy Coupe
Sponsor's Choice
Jim Kimmel of Murphysboro, IL - 1986 Chevy Monte Carlo