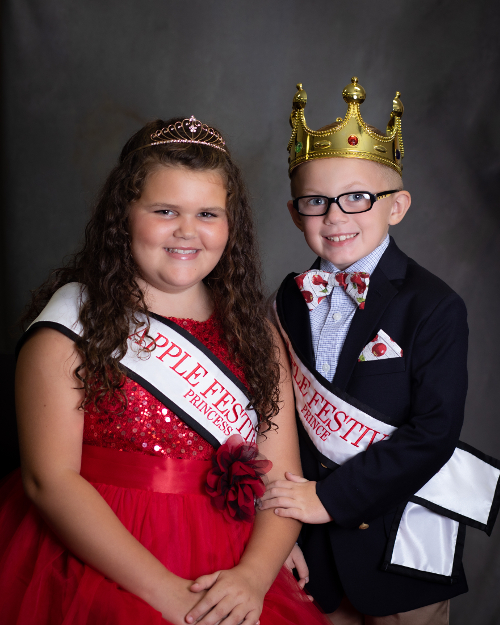 The Murphysboro Apple Festival Prince & Princess Contest is open to all children ages five (5) to nine (9) years of age. Each contestant will participate in several Apple Festival events including the Kiddie Parade, Grand Parade, and the winners will be announced on stage during the Apple Festival Pageant.
Voting has begun and will continue until Friday, September 17th, 2021. You can find contestants voting canisters at The First Bank & Trust Co. of Murphysboro and several other businesses in Murphysboro. New for 2021: ONLINE VOTING!
Tickets for the Prince & Princess Pageant are $8.00 and are on sale now, only available at the Murphysboro Apple Festival Office. Buy early and pick your own seats!
NOTE: Due to ongoing health concerns, tickets for the Prince & Princess Pageant and Miss Apple Festival Pageant will be sold separately. If you would like to attend both events, you must purchase a ticket for each. Tickets are still $8 per seat but are now also per pageant. Seating arrangements have been modified for adequate distancing between groups. Due to this, seating is limited for each pageant. MASKS ARE MANDATORY FOR ALL INDOOR MURPHYSBORO APPLE FESTIVAL EVENTS IN 2021!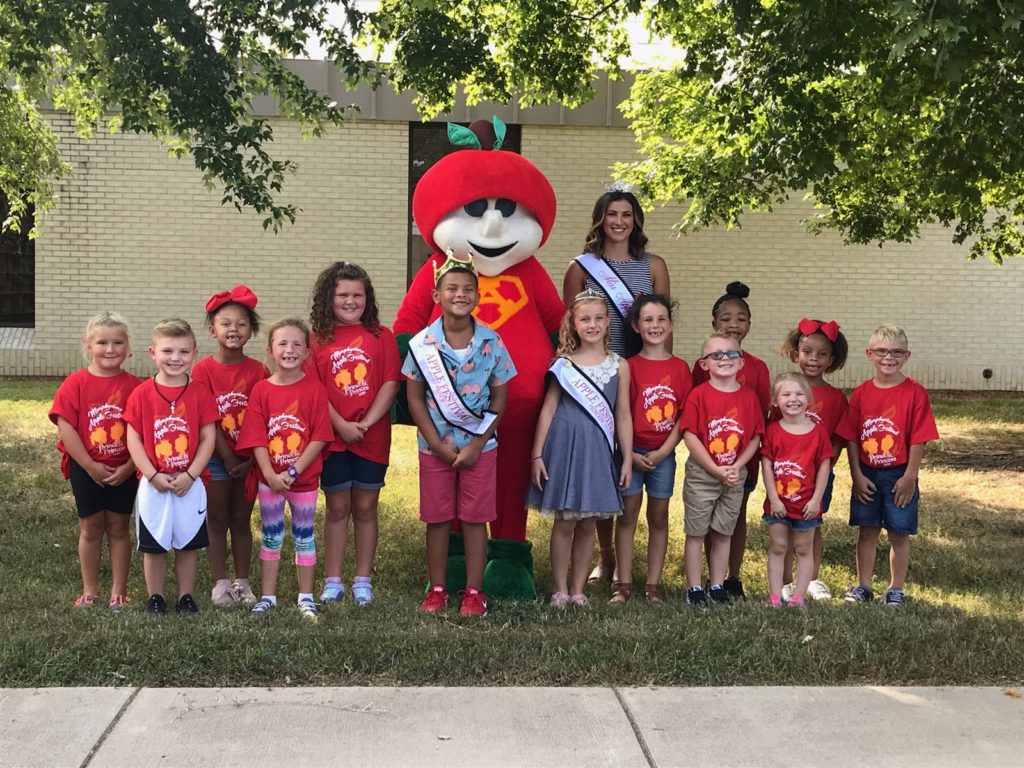 ---
2021 Apple Festival Prince & Princess Contestants
Click here to VOTE ONLINE!
Click on each photo to enlarge