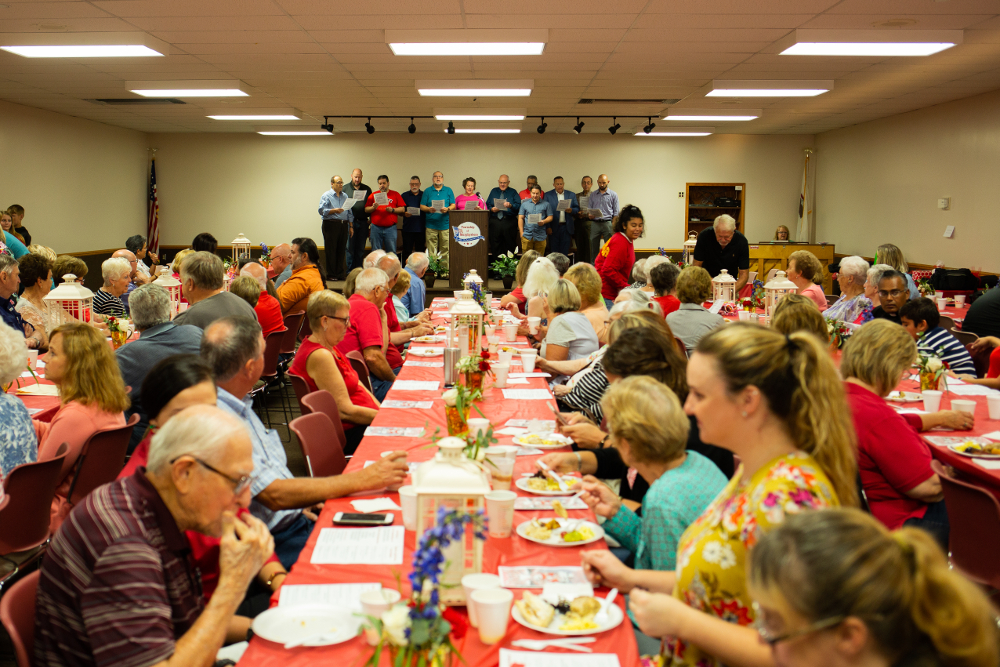 Serving as the unofficial Apple Festival opening event, the Appletime Prayer Breakfast brings together area church leaders in fellowship with the community to bless the festivities with words of prayer and song.
In 2021, we will be holding the breakfast outdoors (weather permitting) in Carl Lee Park, located next to Sallie Logan Public Library. Inclement weather contingency TBA.
As always, the breakfast is open to everyone and free of charge. No ticket will be required in 2021!