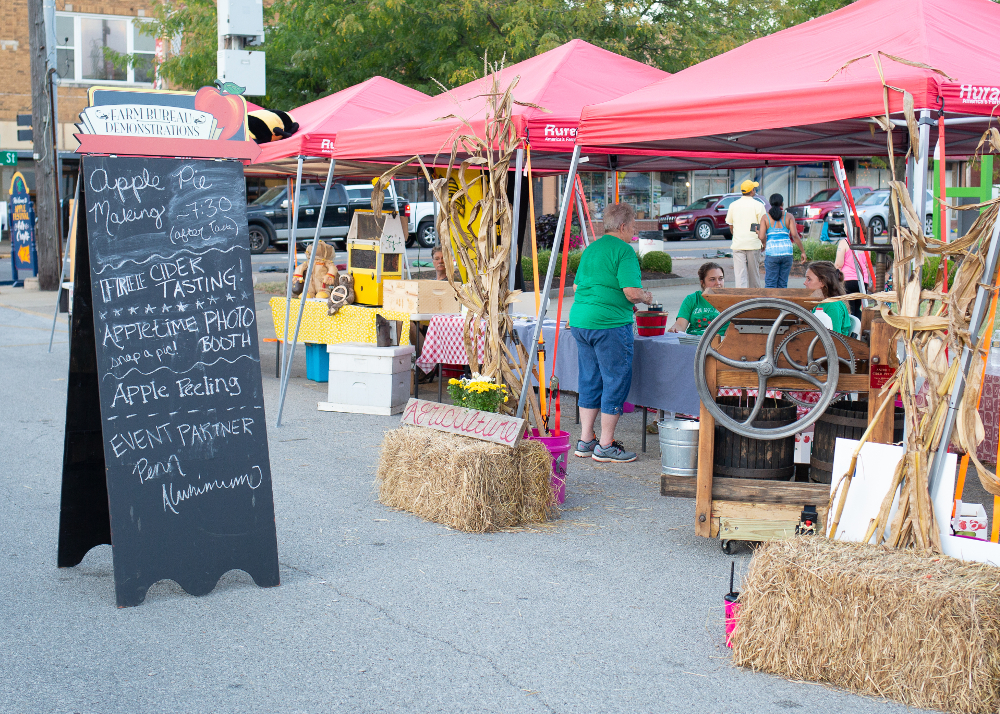 Stop by the Jackson County Farm Bureau's tents, located on South 13th Street, Wednesday and Thursday evenings of the Festival from 5pm to 9pm, to see how apples move "From Tree to Table!"
Guests of all ages can learn how apples are grown, learn and try apple peeling techniques, experience how apples were processed in the 1800s with an old-fashioned apple press (it's not as easy as it looks!), and even design their own apple tree. There will be plenty of other apple-themed activities and giveaways for everyone to enjoy also.
Jackson County Farm Bureau Members who stop by on Thursday night will receive a special surprise!